The key characteristic of the wrap dress is that a closure is formed by wrapping one side of the dress fabric across the other and tying it into a knot or bow either to one side of the waist or around the back of the dress. This style of wrapping creates a v shaped neck and a well-defined shape. There are also wrap dresses that feature these characteristics but have a faux wrap instead of a natural one.
The wrap dress was designed by American fashion designer Diane von Furstenberg in 1972 following her divorce. It was designed for professional women to wear to work and was a symbol of the women's liberation movement of the 1970s. Wrap dresses experienced renewed popularity in the late 1990s and are still fashionable today.
Amongst the wide range of celebrities who have been spotted wearing this style of dress are actress Gwyneth Paltrow who wore a bright orange number at a London dinner, Kim Kardashien who wore a wrap dress to a charity event and Christina Ricci who wore hers to the British Academy Film Awards. Other stars include actress and producer America Ferrera, Superman and Desperate Housewives star Teri Hatcher and actress Helen Mirren.
EBooks
The complete guide to dresses
Style advice on the 28 most popular dress types. Discover which designers and celebrities made them famous.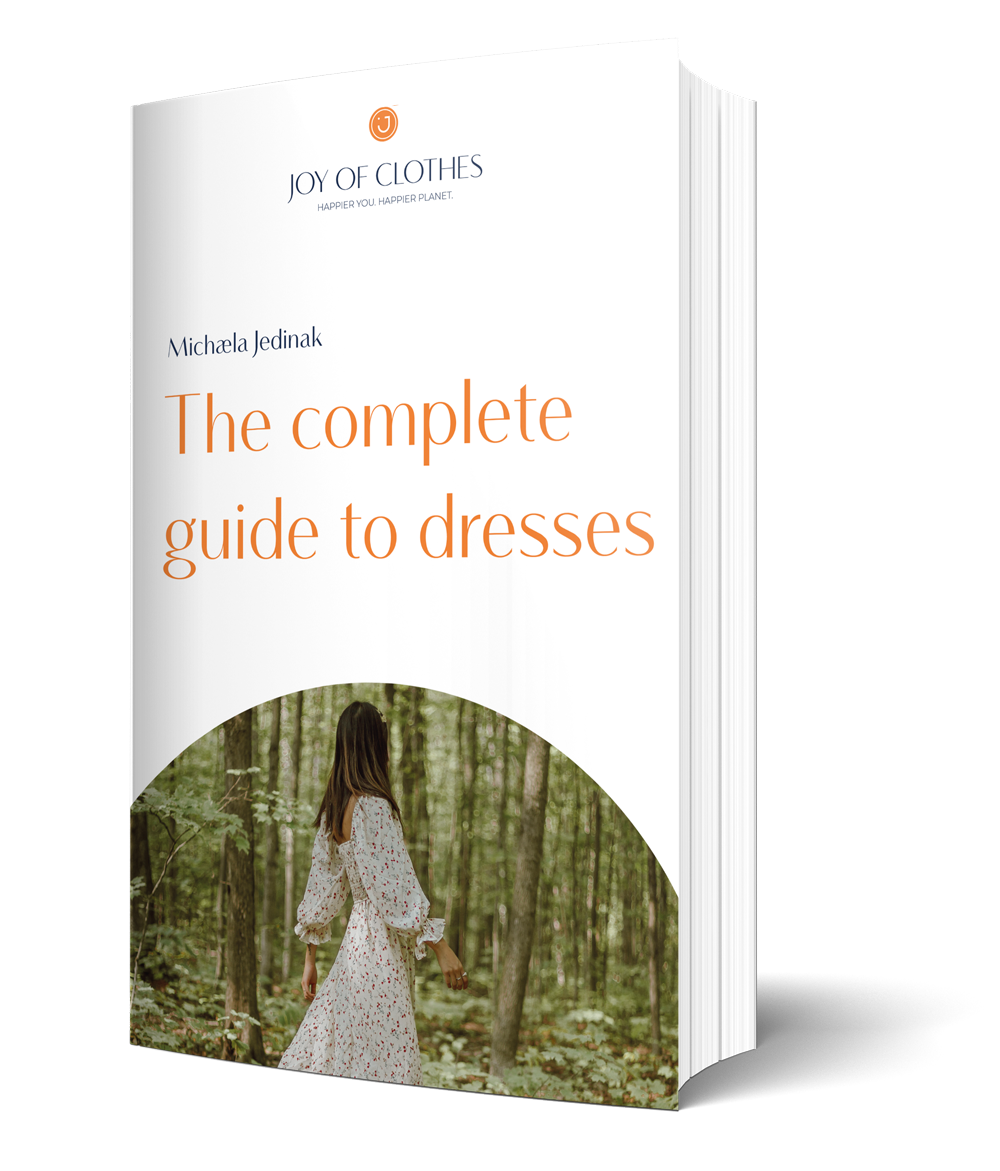 Free Course
10 tips for a Happier You. Happier Planet.
Inside you will learn simple but life-changing tips to help you and the planet be happier. sign up now and receive your free tips.
Brand Directory
See our directory of sustainable fashion brands
Our aim is to make it easier for you to find the brands which are trying to adopt sustainable fashion practices and share your love of the planet and other animals.