The empire dress has a few key characteristics. The first is a high waist which falls just under the bust instead of at your natural waist level. The second characteristic is a low, square neckline which highlights the bust whilst the third characteristic is short cap sleeves. The final feature of this style of dress is a long, flowing skirt, usually to the floor.
The empire dress style first emerged in 1795 when women's fashion moved away from corset inspired clothing to a more demur trend which included the empire dress. The use of fabrics in women's clothing also changed at this time too as heavy fabrics were replaced by lighter, more sheer fabrics which contributed to the empire style. Traditionally these fabrics were also much lighter in colour so where once wealthy women wore deep reds and purples, at this time they began to wear white and pastel shades. Today, empire dresses are still made from mainly lightweight fabrics but there are a far greater range of colours available.
Bollywood actress Lara Dutta has been spotted wearing a modern interpretation of an empire dress. Hers featured long sleeves, a low 'v' neckline and a shorter skirt but still included the under-bust waistline typical of this style of dress. However stars such as Kate Beckinsale and Katrina Bowden have been seen in more traditionally styled empire dresses at red carpet events.
EBooks
The complete guide to dresses
Style advice on the 28 most popular dress types. Discover which designers and celebrities made them famous.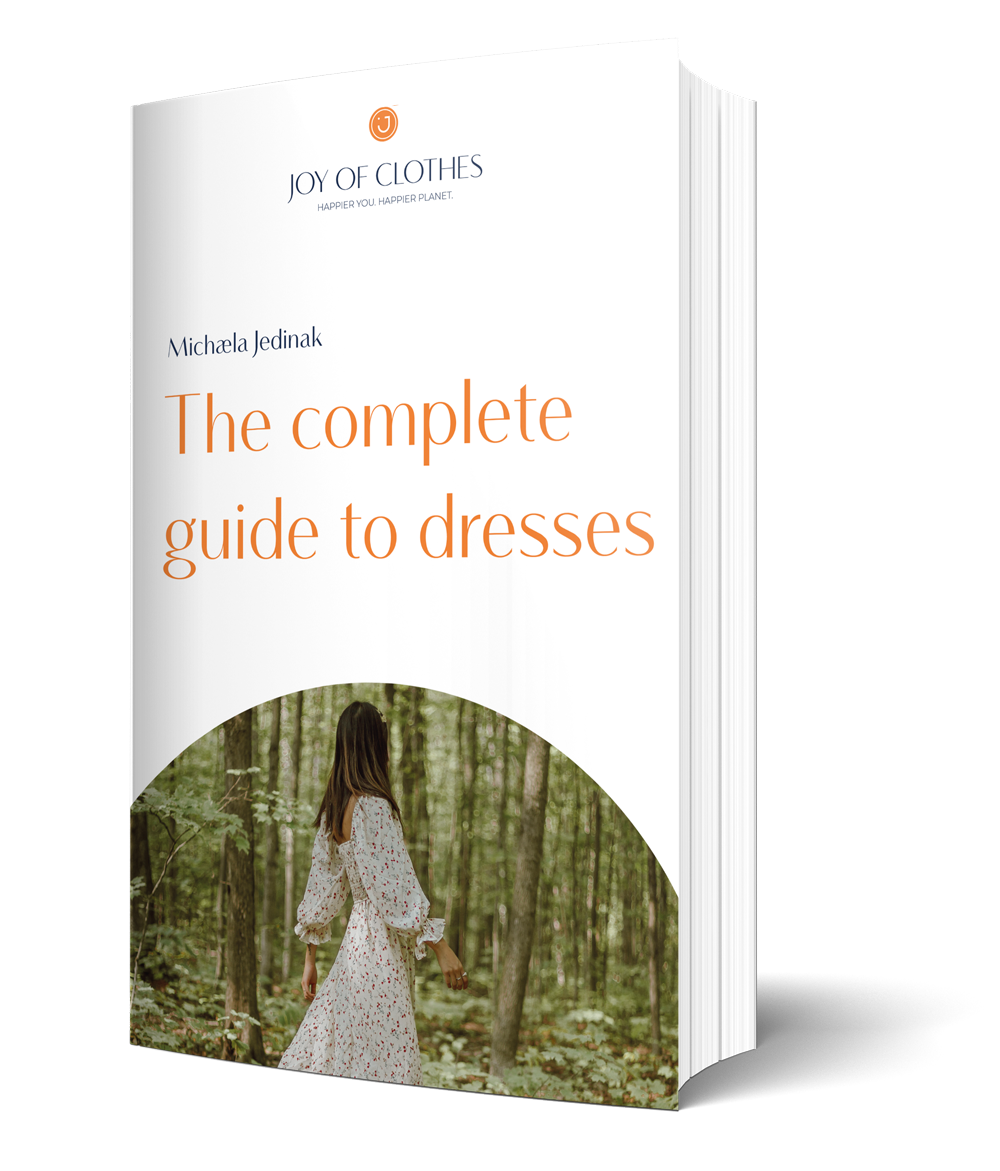 Free Course
10 tips for a Happier You. Happier Planet.
Inside you will learn simple but life-changing tips to help you and the planet be happier. sign up now and receive your free tips.
Brand Directory
See our directory of sustainable fashion brands
Our aim is to make it easier for you to find the brands which are trying to adopt sustainable fashion practices and share your love of the planet and other animals.