The bubble dress has a very specific and well defined style which is characterised by a voluminous skirt. The hem of the skirt is folded back on itself to create a 'Bubble' effect at the hemline. This style of dress can have varying bodice types including cap sleeves and one shoulder designs but one of the most common is the bustier. The length of the skirt on a bubble dress is usually quite short, resting mid-thigh or above the knee.
The history of the bubble skirt dates back to the mid-1950s when both French designer Pierre Cardin and top women's fashion designer Christian Dior released different versions in 1954 and 1956. Dior's version, a red satin bubble dress, is today found in the Missouri History Museum and took inspiration from his other passion, architecture, which he blended with his love of ladies' fashion. The bubble dress is referred to as 'structurally challenging' by fashion historians and it's only possible due to the unique inner construction of the skirt itself and the iconic drapes of the fabric.
This style of dress made a come-back in the 1980s and again around 2005 thanks to the likes of actress Sarah Michelle Gellar and 'it' girl Paris Hilton. The look is still in fashion today and worn by celebrities including singer and film star Jennifer Lopez, actresses Mischa Barton and Demi Moore and model Jessica Biel to name just a few.
EBooks
The complete guide to dresses
Style advice on the 28 most popular dress types. Discover which designers and celebrities made them famous.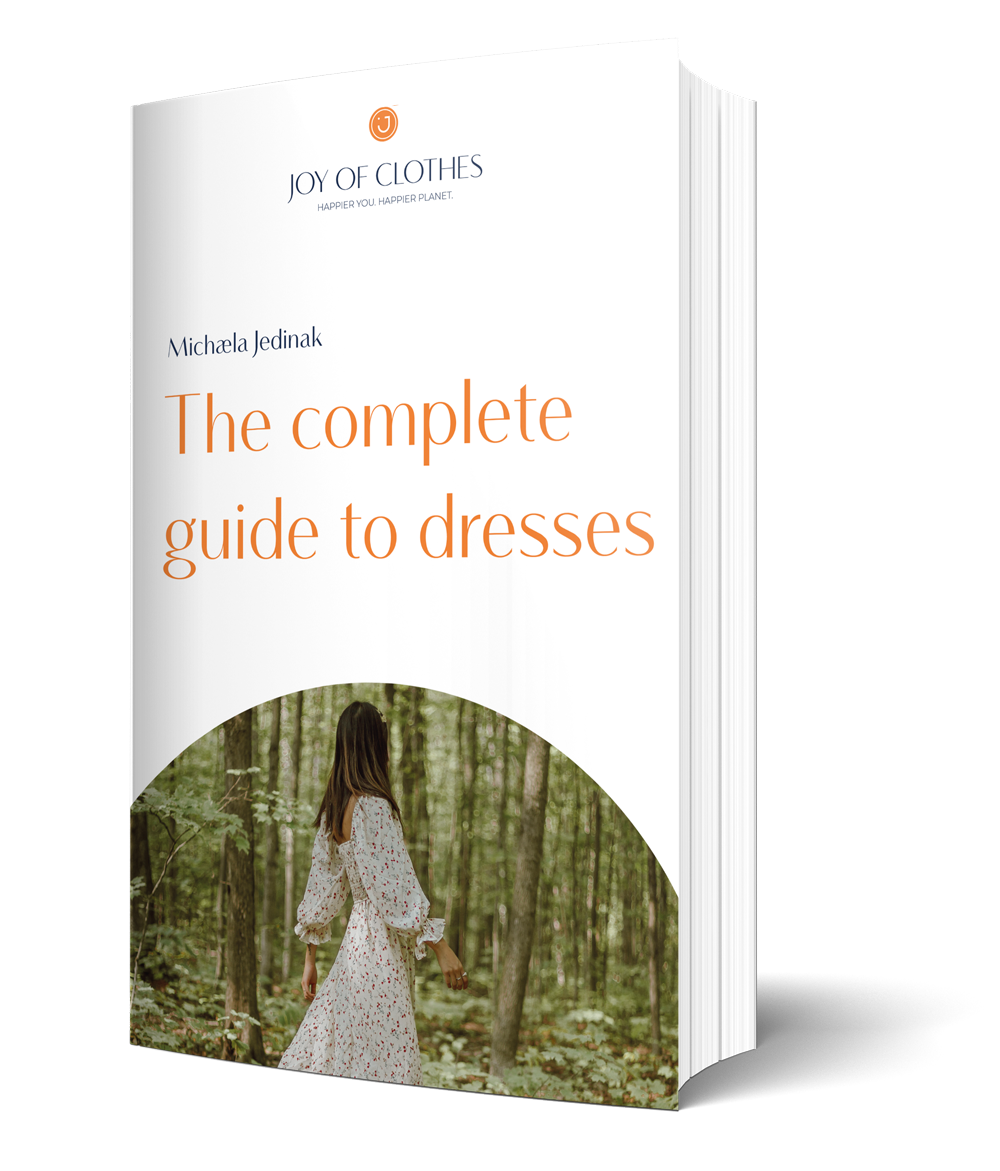 Free Course
10 tips for a Happier You. Happier Planet.
Inside you will learn simple but life-changing tips to help you and the planet be happier. sign up now and receive your free tips.
Brand Directory
See our directory of sustainable fashion brands
Our aim is to make it easier for you to find the brands which are trying to adopt sustainable fashion practices and share your love of the planet and other animals.