The column dress, sometimes referred to as the sheath dress has a very distinctive style. It is typically a slim-fitting dress which features a straight cut with very little additional shaping. The narrow shape of this dress style means that it does not nip in the waist or have additional fabric to skirt over the thighs or derriere. The bodice of the dress can vary from having long sleeves, to short sleeves or even simple spaghetti straps whilst the skirt can end well-above the knee, on the knee, at the ankle or the floor depending on the choice of dress. Fabric is not a key characteristic of the dress so anything from jersey fabric to damask or silk is feasible.
The column dress entered the fashion arena in the 1950s and was a stark contrast to the dress styles of the 1940s. During the 40s, predominantly the war years, fabric was rationed and clothing had a sober look. However when rationing was over, many women were after a new look and one such look was the column dress. The style has changed little over the following decades, making it a well-worn design even today.
Amongst the series of celebs that wear the sheath or column dress are former Spice Girl and WAG Victoria Beckham, Gossip Girl actress Blake Lively, Sex and the City star Sarah Jessica Parker and also the Duchess of Cambridge (aka Kate Middleton).
EBooks
The complete guide to dresses
Style advice on the 28 most popular dress types. Discover which designers and celebrities made them famous.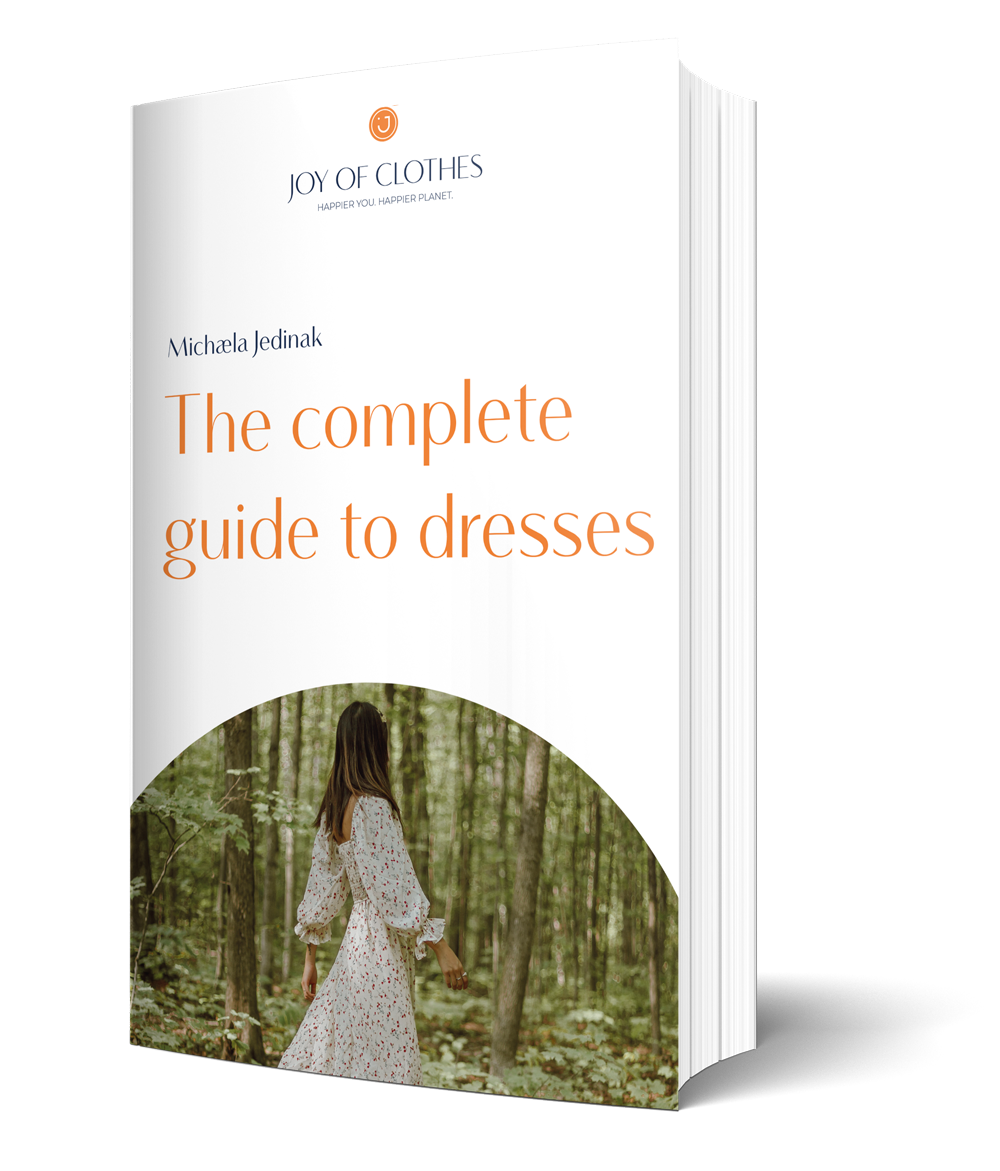 Free Course
10 tips for a Happier You. Happier Planet.
Inside you will learn simple but life-changing tips to help you and the planet be happier. sign up now and receive your free tips.
Brand Directory
See our directory of sustainable fashion brands
Our aim is to make it easier for you to find the brands which are trying to adopt sustainable fashion practices and share your love of the planet and other animals.