The corset is a historical item of clothing which was originally designed to hold the torso in place and shape it, usually for a long-term effect, using boning. Corsets and torsolettes, which are short corsets covering the chest and waist, were popular during Victorian times. By the late 19th century, many doctors were aware of the negative implications of corsets on the health of the wearer and by the Edwardian period they had altered in shape to be more flat fronted. By the end of the Edwardian era, the shape and general design of the corset had changed again to feature narrower hips.
The corset continued to be worn as an undergarment until the war years when the government called for women to stop wearing them as part of the war effort. This was because by this time, the core structure of the corset was metal instead of bone. After the war, the corset was revived in its new style as a Merry Widow which continued to be worn throughout the 1950s.
The 1960s saw one of the biggest changes to the way that the corset was worn. Thanks to the advent of fetish fashion, corsets began to be worn as an outer garment and skirts were often attached. This heralded the version, today referred to as the corset dress. Today's corset dresses are broadly inspired by the Victorian and Edwardian corset designs but don't feature the same structuring.
Vivienne Westward's Spring 2012 collection saw corset dresses back on the catwalk whilst celebrity Paris Hilton and actress, Sarah Hyland have been seen wearing their corset dresses to award ceremonies.
EBooks
The complete guide to dresses
Style advice on the 28 most popular dress types. Discover which designers and celebrities made them famous.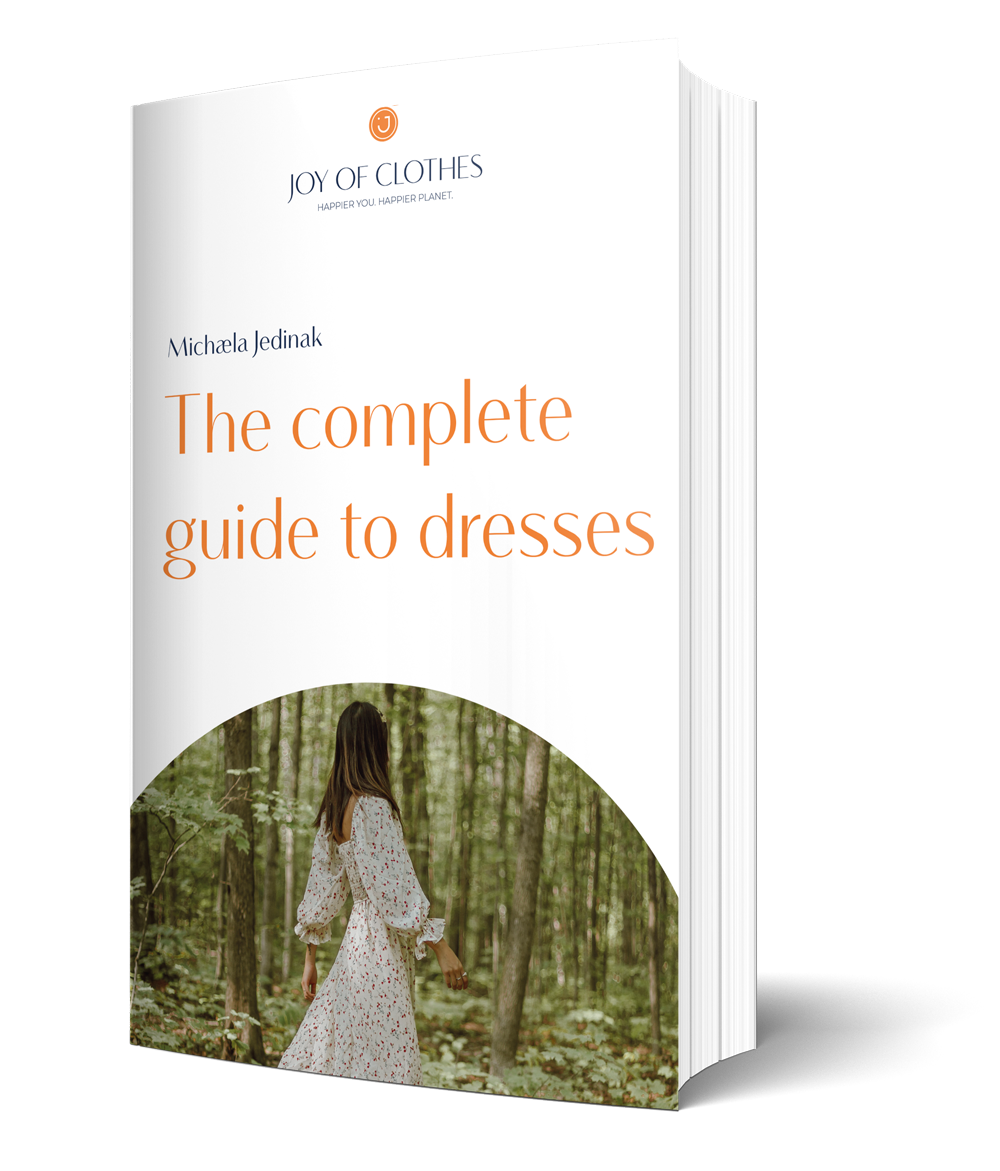 Free Course
10 tips for a Happier You. Happier Planet.
Inside you will learn simple but life-changing tips to help you and the planet be happier. sign up now and receive your free tips.
Brand Directory
See our directory of sustainable fashion brands
Our aim is to make it easier for you to find the brands which are trying to adopt sustainable fashion practices and share your love of the planet and other animals.