The fitted dress is characterised as being tight fitting and perfectly shaped to fit the female figure. The dress style traditionally features fitted sleeves which are close to the shoulders and upper arms whilst a tightfitting torso is completed by a skirt which flares out from the hips. Variations on this style of dress include both long and shorter versions with differing types of fastenings ranging from small dome buttons through to lacing for a snug fit, depending on the era.
The fitted dress first appears in fashion history in the mid 1300s when it was worn as an everyday dress. Throughout the next hundred years, it appears in various pieces of artwork worn by nobility, royalty and right down to the middle classes of society.
Today, the fitted dress has a slightly more flexible style, depending on the designer with sleeveless and shorter length versions available. Former Spice Girl and WAG Victoria Beckham is a regular fitted dress wearer, opting for below the knee versions and bold colours such as red and orange whilst actress Demi Moore also has a number of fitted dresses in her designer wardrobe.
Other celebrity fitted dress wearers include Halle Berry, Megan Fox and Ginnifer Goodwin whilst Kim Kardashion sported a leather version to take the look one step further.
EBooks
The complete guide to dresses
Style advice on the 28 most popular dress types. Discover which designers and celebrities made them famous.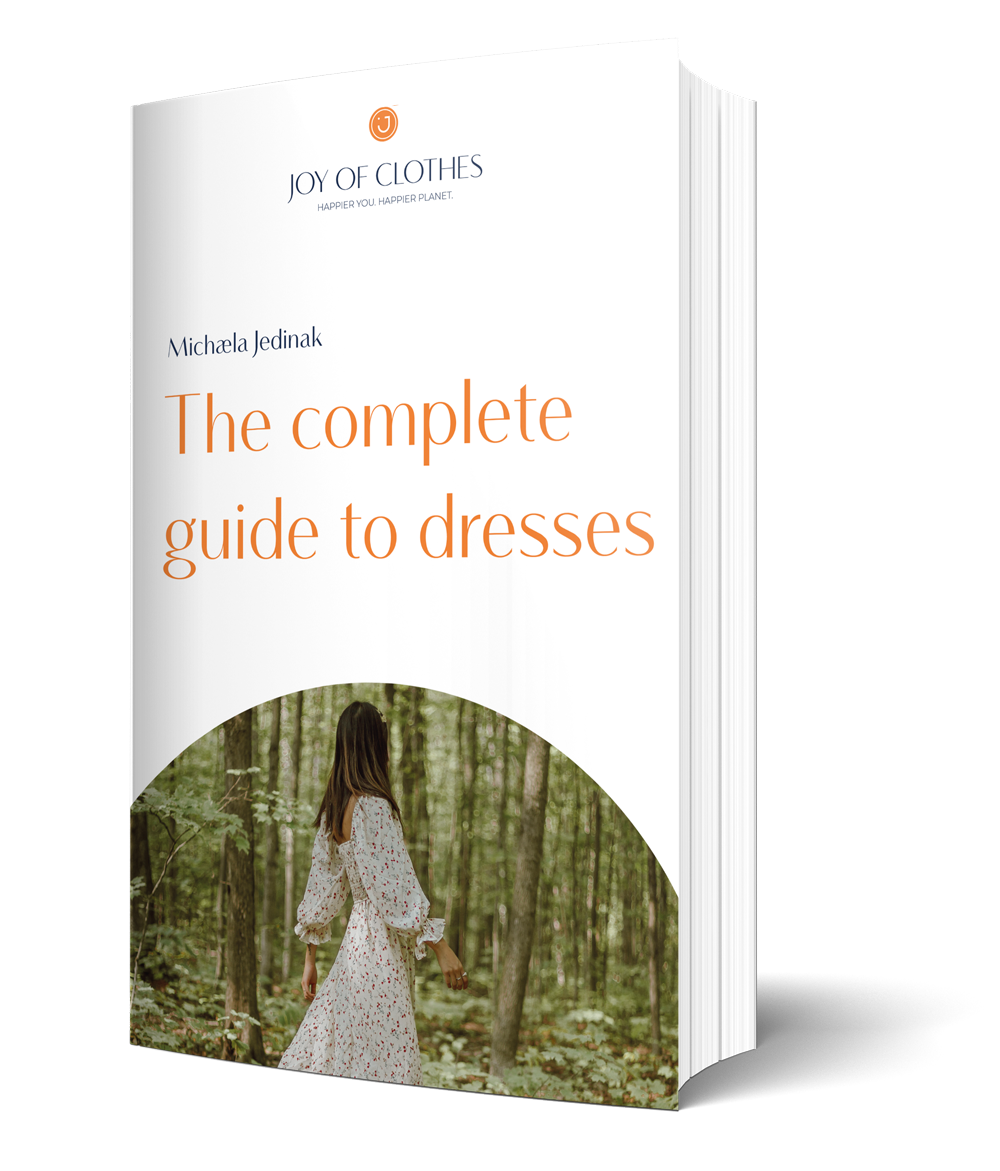 Free Course
10 tips for a Happier You. Happier Planet.
Inside you will learn simple but life-changing tips to help you and the planet be happier. sign up now and receive your free tips.
Brand Directory
See our directory of sustainable fashion brands
Our aim is to make it easier for you to find the brands which are trying to adopt sustainable fashion practices and share your love of the planet and other animals.