The key characteristic of the belted dress is the use of a belt, typically around the waist area although it can be low slung to rest on the hips in some dress styles. This style of dress can come with a belt permanently attached to it through being sewn into place or can be temporarily attached through the use of belt loops. However in some cases, belted dresses come with completely separate belts.
The types of belts used on belted dresses can vary greatly from wide belts seen on the likes of celebs such as actresses Gwyneth Paltrow and Rachel Zoe to more slim-line belts. The style of the belt can also change significantly depending on the designer with self-fabrics used in some cases whilst contrasting fabrics, leather or even elastic being seen in others.
The belted dress dates back to at least the mid 1950s when the at the time top model, Fiona Campbell-Walter, was photographed wearing one. During the 1960s, American fashion designer Rudi Gernreich was designing eye-catching long length dresses, designed for glamorous evening wear whilst in the late 1970s the day-time version of the belted-dress was still popular.
This style of dress made a huge impact in the world of fashion during the 1980s when singer Madonna favoured the style. This decade saw belts extra wide, made of elastic and finished with a large, eye-catching buckle for casual wear and self-fabric tie belts for the office.
Today the style is still in-trend with new age celebrities such as Emma Stone, Kylie Jenner, Kelly Osbourne and Ashley Benson sporting the look.
EBooks
The complete guide to dresses
Style advice on the 28 most popular dress types. Discover which designers and celebrities made them famous.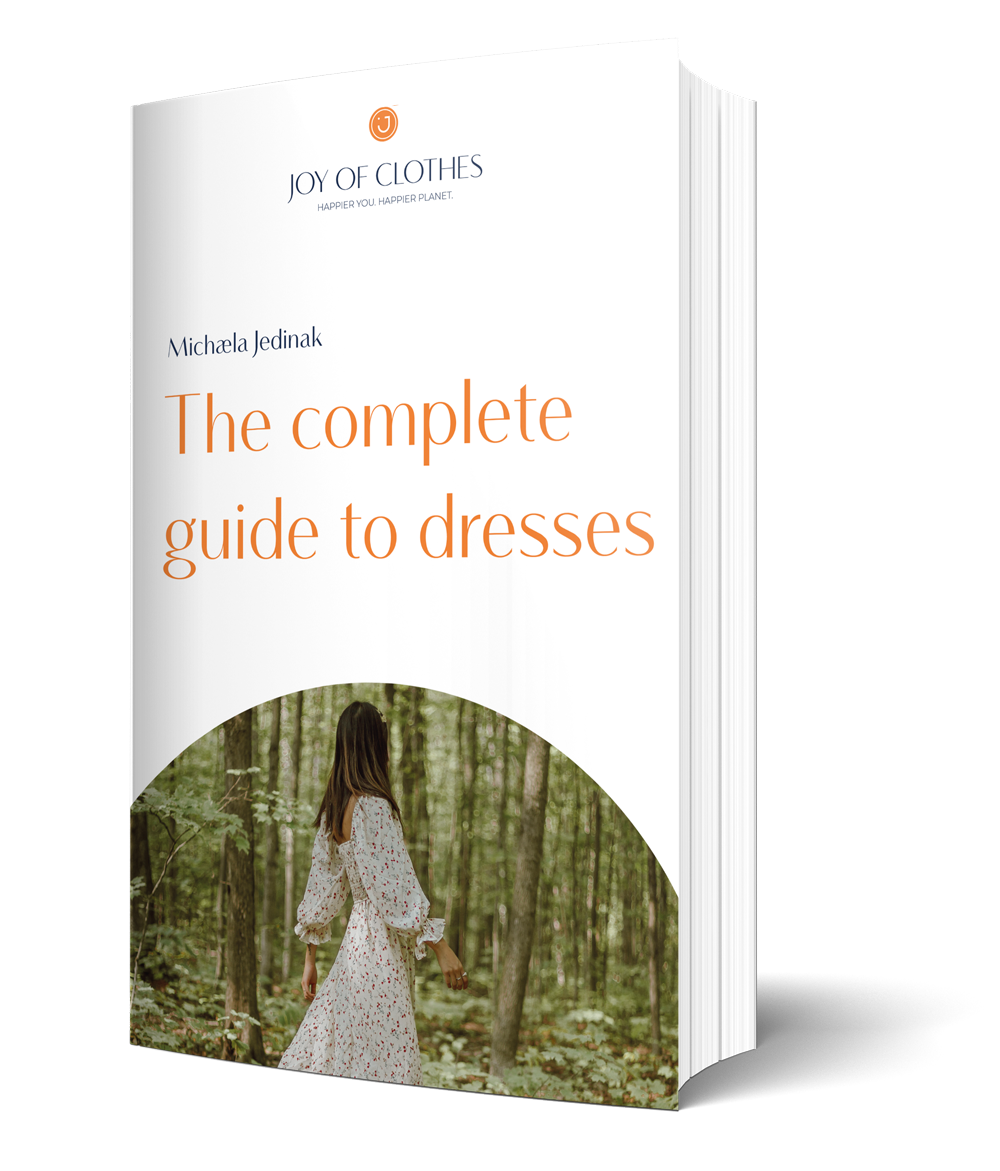 Free Course
10 tips for a Happier You. Happier Planet.
Inside you will learn simple but life-changing tips to help you and the planet be happier. sign up now and receive your free tips.
Brand Directory
See our directory of sustainable fashion brands
Our aim is to make it easier for you to find the brands which are trying to adopt sustainable fashion practices and share your love of the planet and other animals.