Babydoll dresses are characterised by short skirts, typically falling in the mid-thigh region and usually have strapless bodices to emphasize your cleavage.
However babydoll dresses didn't always start out as daywear and were in fact originally loose-fitting yet elegant nightwear. They were first made famous in 1956 when actress Carroll Baker wore them in her role in the movie Baby Doll, and ironically this is how they got their name. During the next couple of decades, they remained a nightwear item but by the late 1980s and early 1990s, babydoll dresses had become erotic day wear. This was due to a number of musical performers including Courtney Love and Madonna favouring them as performance wear. By the time the look hit mainstream fashion, lace and ruffled babydolls were teamed with leggings and leather jackets to create a perfectly acceptable outfit for during the day.
By the early 2000s, the babydoll dress had be reinvented slightly to offer a more demure look, widely accepted as a look suitable for a lunch out or even for a wedding. The style is set to stay for the next few seasons thanks to celebs such as Kylie Minogue, Vanessa Minnillo and Sandra Bullock regularly being snapped by photographers in this style of dress.
EBooks
The complete guide to dresses
Style advice on the 28 most popular dress types. Discover which designers and celebrities made them famous.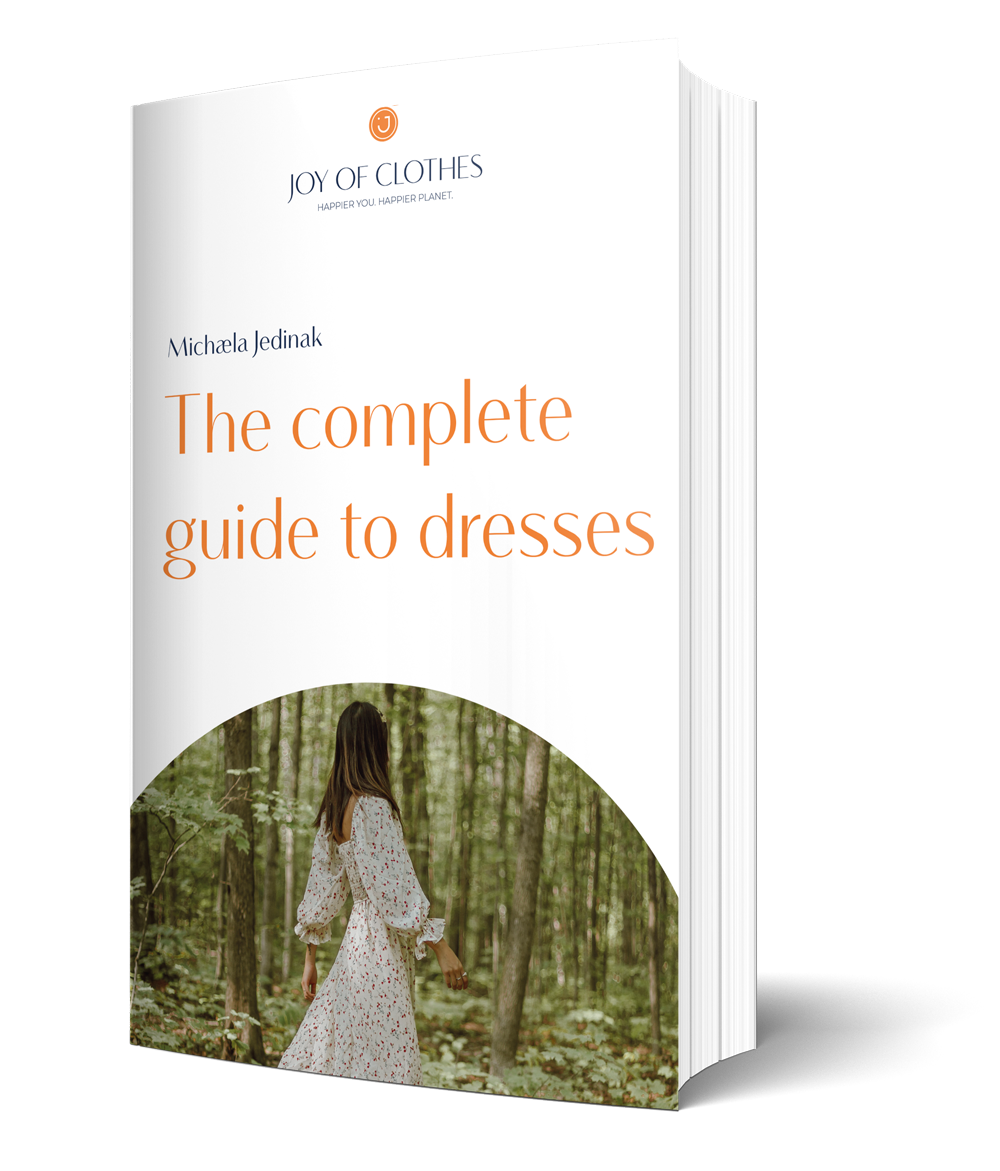 Free Course
10 tips for a Happier You. Happier Planet.
Inside you will learn simple but life-changing tips to help you and the planet be happier. sign up now and receive your free tips.
Brand Directory
See our directory of sustainable fashion brands
Our aim is to make it easier for you to find the brands which are trying to adopt sustainable fashion practices and share your love of the planet and other animals.