The t-shirt dress is a variation on the shirt dress which came into the world of fashion in the 1950s. The shirt dress was designed by French fashion designer Christian Dior and was inspired by men's shirts but wanted to liberate women from the un-sexy, functional clothing typical of the era.
The t-shirt dress can be characterised as having similar characteristics to a t-shirt, so generally a round or v neckline. However the dress version of the design is longer in length, typically falling somewhere between min-length and mid thigh. T-shirt dresses are usually loose fitting and feature little details although occasionally come with a belt or belt loops.
Amongst the world's famous, a number of celebs have been seen wearing this style of dress. These include Liv Tyler who wore a grey t-shirt dress complete with printed pattern, actress Emily Deschanel who teamed her leopard t-shirt with some black leggings and super model Elle McPherson who wore a bright fuchsia pink t-shirt. Some celebrities have even wore their t-shirt dresses to red carpet events and award ceremonies such as Canadian Model Tricia Helfer who teamed hers with a sparkly belt and actress Chloe Sevigny who wore a dress by Balenciaga.
EBooks
The complete guide to dresses
Style advice on the 28 most popular dress types. Discover which designers and celebrities made them famous.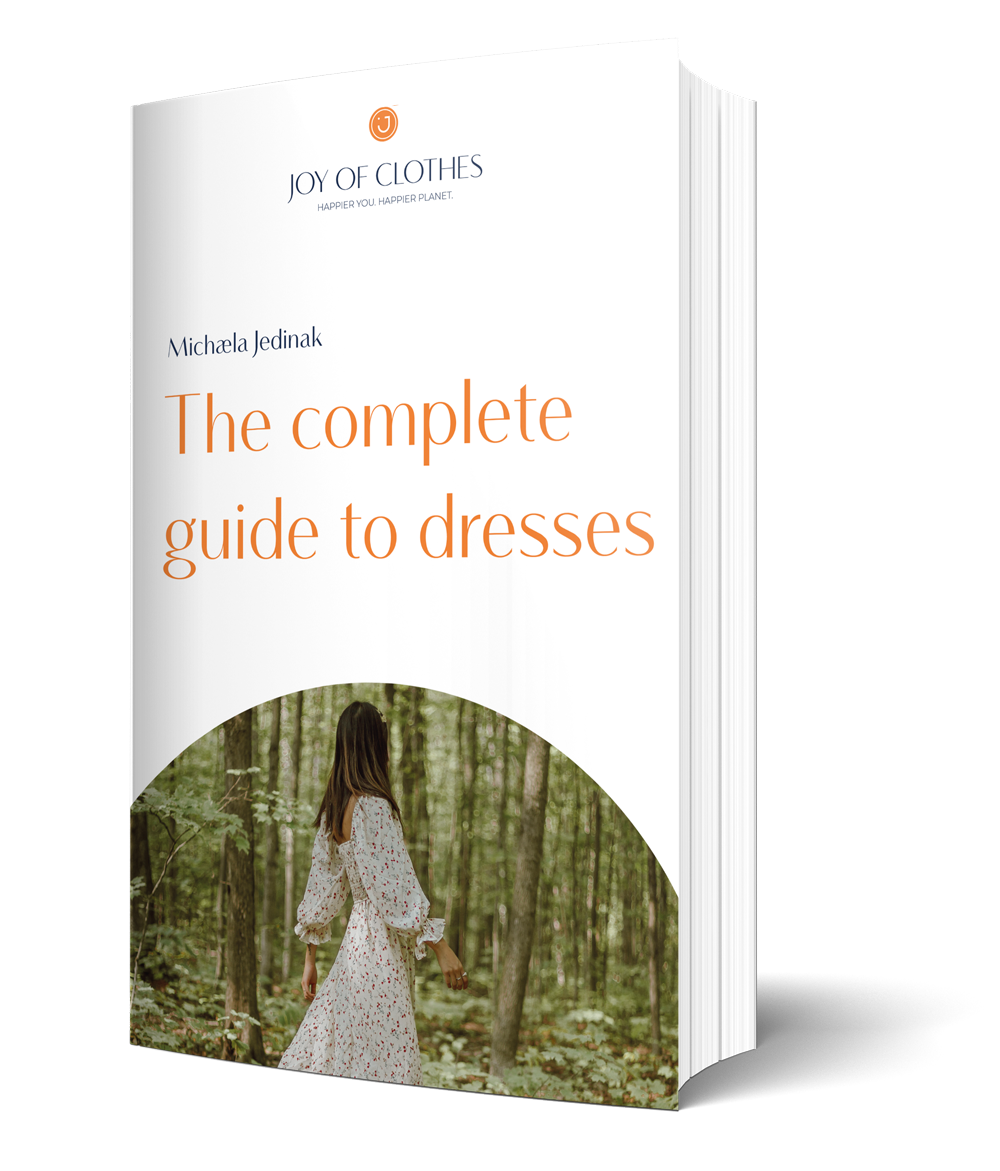 Free Course
10 tips for a Happier You. Happier Planet.
Inside you will learn simple but life-changing tips to help you and the planet be happier. sign up now and receive your free tips.
Brand Directory
See our directory of sustainable fashion brands
Our aim is to make it easier for you to find the brands which are trying to adopt sustainable fashion practices and share your love of the planet and other animals.