The shirt dress can be characterised as having similar characteristics as a standard man's shirt. These typically include a collar, button through front and cuffed sleeves. The fabrics used in this style of dress are also similar to those used for shirts including cotton and silk. They are generally cut without a seam at the waist and are often worn with belts to create a more defined waist.
The shirt dress was originally designed by French fashion designer Christian Dior during the 1950s. The inspiration was to create a new look for women to embrace after the functional clothing made of rationed material that was worn throughout the war years. During this period, shirt dresses had full skirts, in keeping with the fashion of the day and were held up by crinoline.
Today designers such as Stella McCartney are still showcasing shirt dresses in their collections but they have evolved since the 1950s with one of the key changes being the longer length. Amongst the celebrities and other famous people who have been seen wearing this style of dress are actress Zooey Deschanel who teamed her shirt dress with tights, actress come singer Vanessa Hudgens who teamed hers with a floppy summer hat and Kylie Minogue who kept it simple with flat sandals for a flight.
EBooks
The complete guide to dresses
Style advice on the 28 most popular dress types. Discover which designers and celebrities made them famous.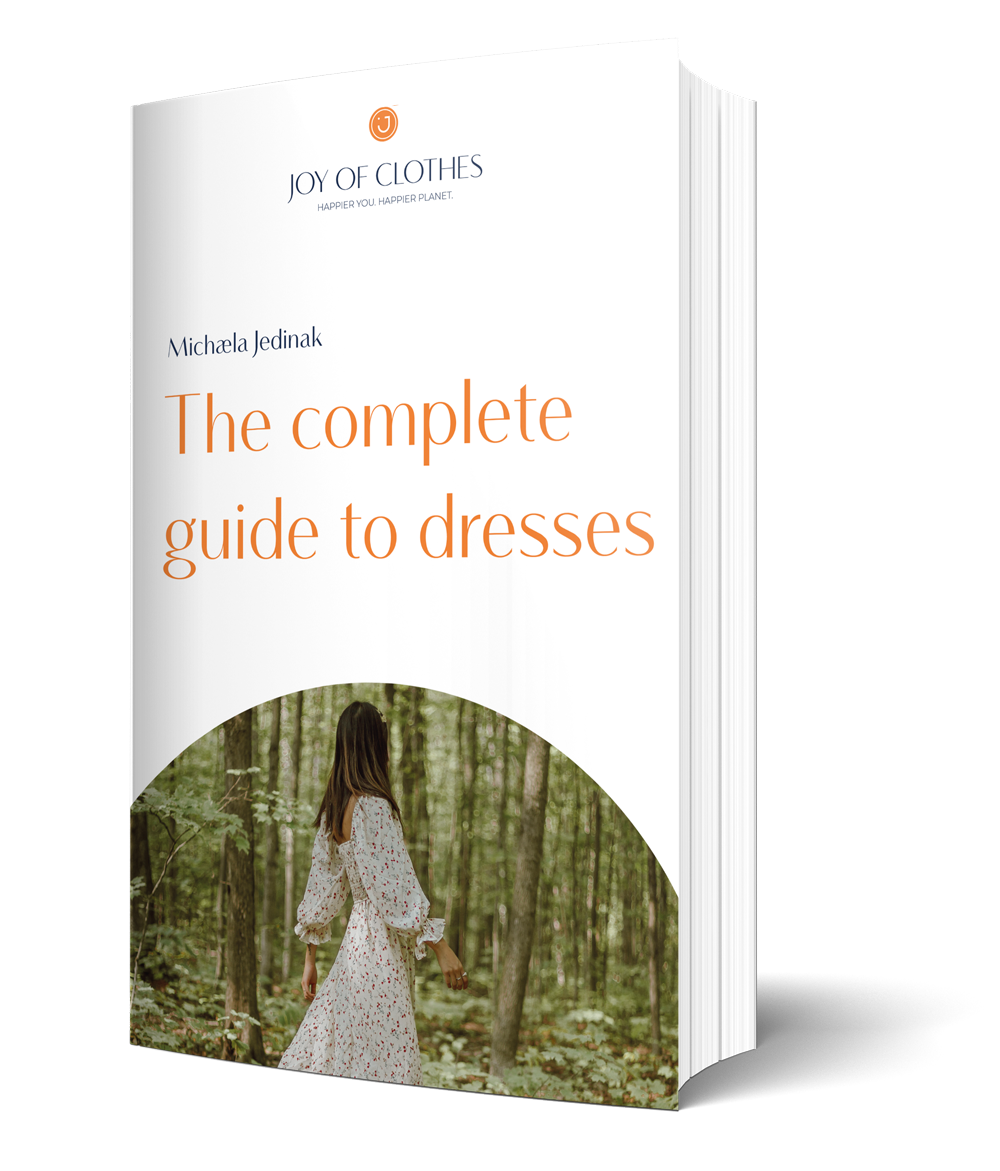 Free Course
10 tips for a Happier You. Happier Planet.
Inside you will learn simple but life-changing tips to help you and the planet be happier. sign up now and receive your free tips.
Brand Directory
See our directory of sustainable fashion brands
Our aim is to make it easier for you to find the brands which are trying to adopt sustainable fashion practices and share your love of the planet and other animals.