The six main factors that define your neckline
Fortunately for all of us, there are some "simple rules" we can follow when choosing flattering necklines. In fact there are only 6 factors to keep in mind when determining which necklines will work for your outfit.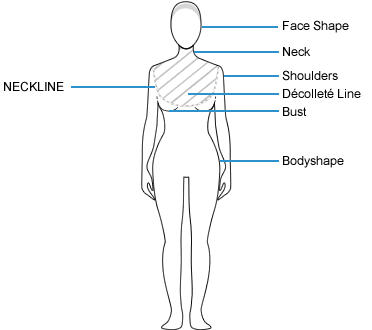 The concept of balance is most important when choosing a flattering neckline - when you look in the mirror you must see that everything is in proportion. So analyse yourself in order to find your perfect neckline – we're not taking personality into account here.
Neckline style advice: What you should know
The six main factors that define your neckline
Save and Share