Proportion
When we speak of proportion we mean the relationship of your top body to your legs, as well as the position of your waist.
Here are three possible combinations of body and legs.
Short body + Long Legs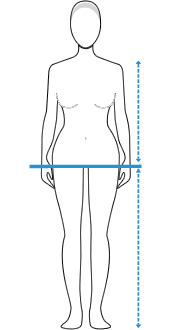 Balanced
Long Body + Short Legs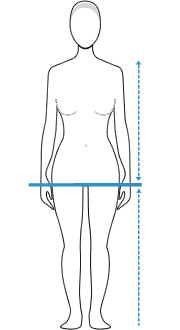 Here are 8 combinations of waist, rise and legs.
Balanced waist + Balanced Rise + Balanced Legs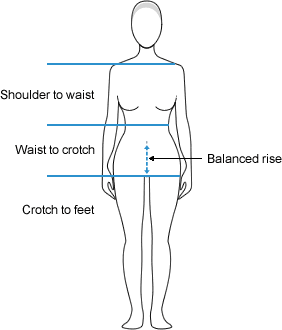 Hight Waisted + Short Rise + Balanced Legs
High Waisted + Short Rise + Long Legs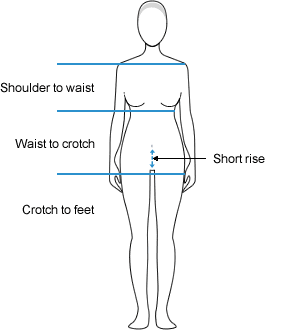 High Waisted + Long Rise + Average Legs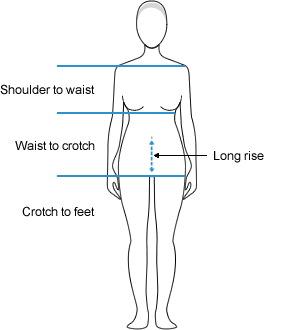 High Waisted + Long Rise + Short Legs
Low Waisted +Short Rise + Average Legs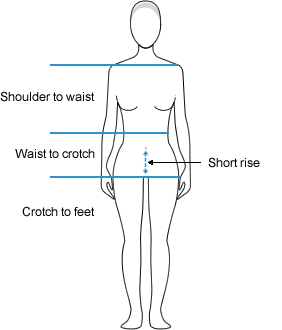 Low Waisted + Short Rise + Short Legs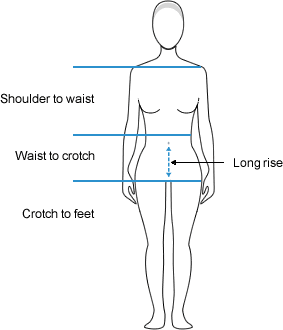 Low Waisted + Long Rise + Short Legs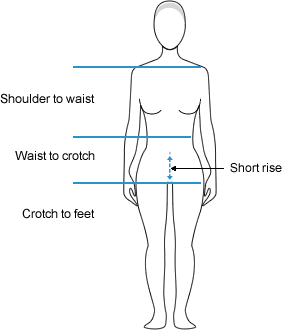 Save and Share